Curb Stop Key Heavy Duty 5/8"
Made in America
---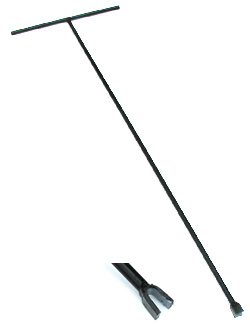 Curb stop key for 1 1/4" - 2" valves up to 5/8" thick T-head.
Our Curb Stop Keys are manufactured with a 3/4" solid steel rod and have 16" handle.
Custom sizes are available for Curb Stop Keys, for lengths greater than 93" add $3 foot to the listed price.
COATED
Optional Rubber Grips Available
Replacement Grip Glueing Required